One of the (many) things that I'd like to work on for the new year is having a better sense of personal style. I'm one of those who, since I've had little ones, have kind of let things go in that area. Now that my girls are getting older, I'd like to get back to the fun side of fashion. I don't want my girls to pretend they don't know me because they're ashamed of the Ugg boots and bleached out sweats "uniform" look that I usually rock.
So, another issue is that now that I'm 40, (I've chosen to embrace it), is figuring out how to dress in a way that's somewhat stylish, age appropriate, and of course, flattering.
It's a quest...join me.
Please post your opinions, too.
Some ideas: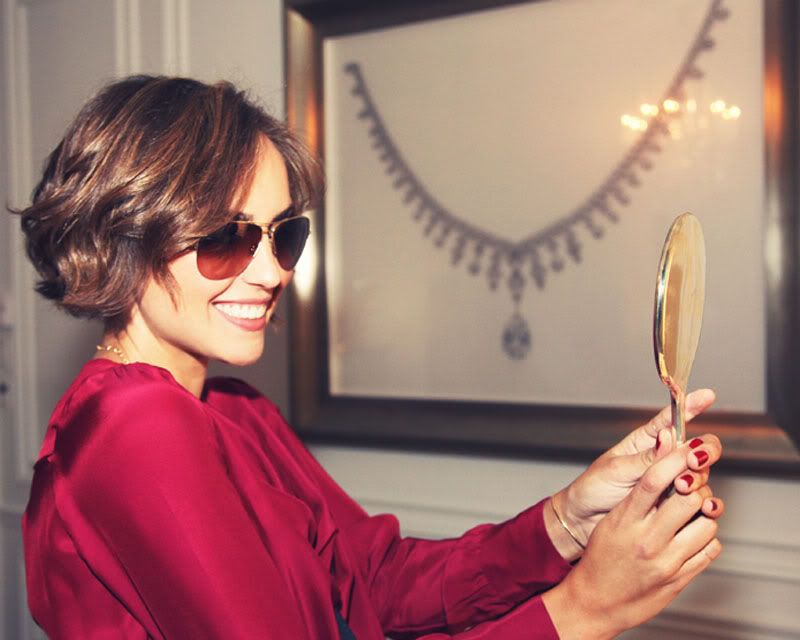 Love the idea of one bright piece and cool, updated shades.
www.theglamouri.com
Black is always a good idea. Love the jacket.
atlantic-pacific.blogspot.com